By Alan S. Becker [email]
"Alan Becker has captured the essence of success. The book shows how the tools for success are within everyone's reach, and takes away the mystery of why some people are successful and others are not."
Jorge Perez, CEO, The Related Group; Forbes 400 billionaire developer, 2005 Time Magazine list of 25 most influential Hispanics in America
"Alan Becker has written a book that provides rock solid 'real world' guidance to people just starting out in the business world. The advice and insights offered by those who have scaled the pinnacle of success are as fascinating as they are useful. Think of this book when you're looking for a great graduation gift."
Frank T. Brogan, President, Florida Atlantic University, former Lt. Governorof Florida.
"A must read!"
Wayne Huizenga, Forbes 400 billionaire entrepreneur, founder of Waste Management Inc., Blockbuster Video, Auto-Nation, and owner of the NFL Miami Dolphins.
---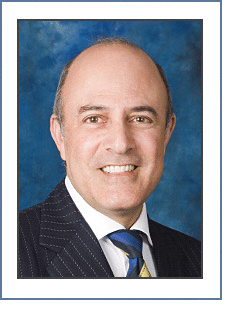 Alan S. Becker was elected to the Florida Legislature when he was 26 and served 3 terms in the House of Representatives. That same year he founded the law firm of Becker & Poliakoff, which is now the 15th largest in Florida. He is also Honorary Consul General of the Czech Republic, representing that country in Florida, and a member of the Board of Directors of Enterprise Florida, the State's public/private economic development organization. In 2004 and 2005, he was listed by Florida Trend Magazine as one of Florida's Legal Elite, and in April,2005, South Florida CEO Magazine listed him as one of the most "powerful" people in Florida. He is Distinguished Scholar lecturer for Kaplan University, teaching college students how to achieve success after college. Alan is married with two adult daughters. [Expanded Bio]

---